Artificial Intelligence (AI) tools are rapidly transforming agency workflows saving marketers valuable time and money especially for agencies doing a large amount of repeatable service type work or content production.
As a software company that sells to digital agencies we are uniquely placed to understand their workflows and help make their lives easier. SEOptimer is used by over 2,000 digital agencies around the world and we are actively building out additional software tools to help agencies even more.
Thanks to the agencies listed below who took part in this article and generously shared their time and expertise to help the whole industry learn from each other and help define best practice in the age of AI. We asked each contributor how they're implementing AI in their agencies and what benefits they are seeing from AI tech.
Flynn Zaiger @ Online Optimism, United States
Roman Borissov @ SEOBRO.Agency, Estonia
Benjamin Poirrier @ Prodima, Vietnam
Ram Prabhakar @ Xerago, India
Gatis Viskers @ Ambition Digital, United Kingdom
Ali Van Straten @ Augurian, United States
Ivan Vislavskiy @ Comrade Digital Marketing, United States
Casey Jones @ CJCO, Australia
Thomas Gravesen @ Hjemmeside, Greenland
Lawrence Ladomery @ CopyPipe, Australia
The current state of AI tech in 2023 according to Gartner's Hype Cycle may indicate that we are sliding down the 'Peak of Inflated Expectations' however digital agencies have been leveraging AI for years and this will only continue to grow.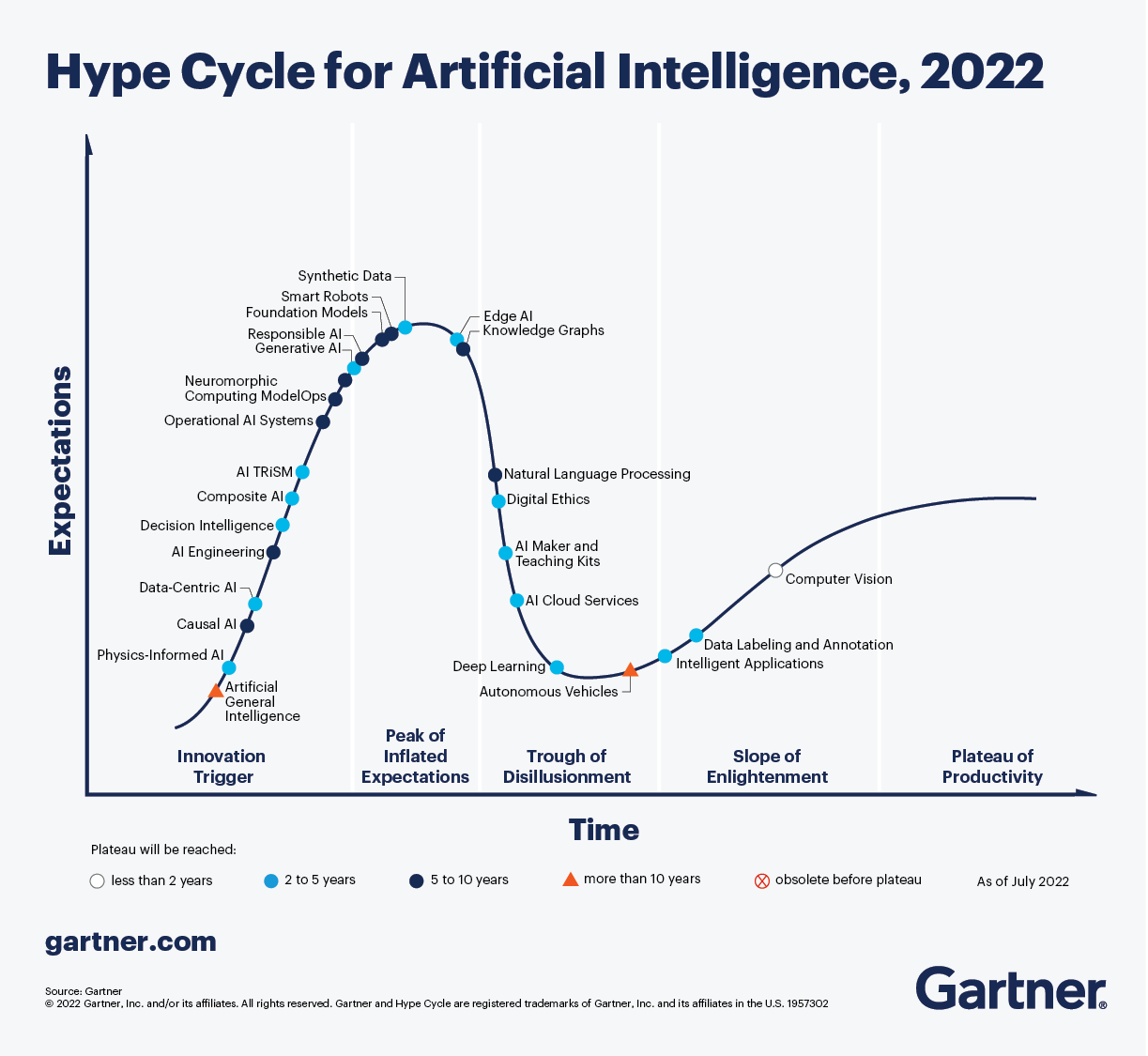 Before ChatGPT came along and ignited mainstream media around AI tech, some digital agencies were already heavy users of AI technology. These smart agencies used AI tools to help streamline their business processes and content creation, saving them valuable time and money.
Much of what we do online now can be AI-assisted. These technologies certainly have pros and cons but in this article, we wanted to understand more about the value that AI can bring to agencies business processes. So we spoke to a number of leading digital agencies to find out how they leverage AI across their clients and teams.
1. Brainstorming content ideas
Of all the agencies we spoke to, by far the most popular use case for AI was researching and brainstorming content ideas.
The main use case involves using these tools like ChatGPT to help plan content, write first drafts, brainstorm article structures or headlines. The distinction here is that the output from AI tools is not used in the finished product, but rather it assists in the brainstorm and creation phase.
Flynn Zaiger is the CEO at Online Optimism based in Washington, DC and New Orleans. Flynn is bullish on AI tools and believes they help flex the agency's creative muscle.
"I call AI an instant brainstorm. Instead of gathering a group of creatives to create 20 different slogans we can generate immediate ideas with ChatGPT."
Roman Borissov is the CEO at Estonian SEO agency, SEOBRO.Agency. Like Flynn, Roman uses AI tools to assist in the planning and briefing of content for human teams. They use AI tools to cluster keywords by relevance and intent, then extract entities for semantic logical additions. All this goes towards the brief for their human team of copywriters.
Roman believes this helps his agency deliver "better and more effective digital marketing campaigns".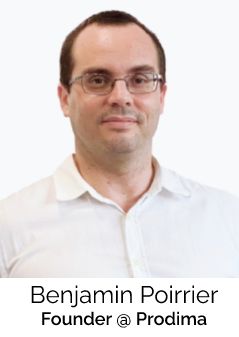 2. Writing long-form articles
Benjamin Poirrier, Founder & CEO at digital agency Prodima uses AI tools to actually author content.
However his approach uses humans instead at the planning and structuring stage, then AI tools perform the content writing and then at the end, humans do the final proof-read.
"Since 2022, Prodima has been using the Jasper AI tool to generate content. For example, to write a long-form article, we never let Jasper structure the article itself. We instead research, build the architecture (titles, headings, etc.), and write down the main points. Then, we ask Jasper to write the content."
Benjamin says that giving proper guidance and structure parameters to Jasper is critical for success. It also means Prodima can scale their content production capabilities across multiple clients and projects.
"To share some stats, an article that used to take us 7 hours to write by a human now takes us a maximum of 2 hours with the help of Jasper."
3. Generating image creative
The third way AI tools can be used in content creation is to facilitate the automation of rich media creation like images and video. Ram Prabhakar is the Head of Solutions and Content at digital agency Xerago. The agency has implemented AI technologies into their processes and workflows to enhance the services and deliver better results for their clients. Specifically, Ram says:
"We use Stable Diffusion, DALL-E and Mid Journey to generate creative for campaigns. While not all creative generated using AI are production-ready, certain types of creative can be readily used."
Technologies like DALL-E 2 are used specifically to create realistic images from plain text prompts. Almost like a Junior Creative Director, tools like this can short-cut the creation of rich media and free up human teams to focus on more complex creative work.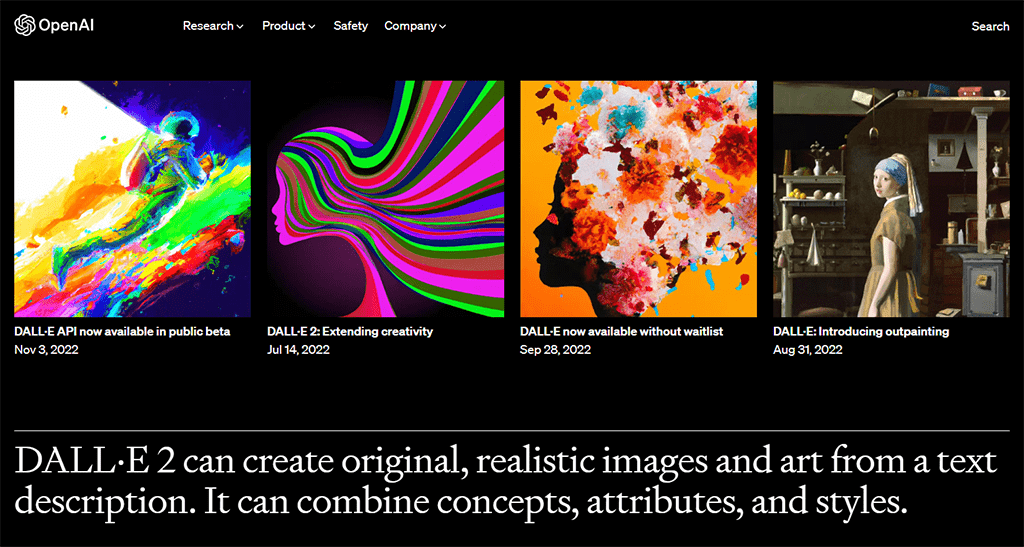 DALL-E 2 is from the same AI research organization (Open AI) that released ChatGPT.
Side note - there are some copyright concerns around creative generated by these AI tools. Before you utilize AI imagery in a commercial context, it's best to get professional legal advice first.
4. Generating email copy variations for A/B testing
Writing or assisting blog article creation is the obvious and most popular use for AI tools but another really interesting one is email copy. Gatis Viskers is the Founder and CEO of British digital marketing agency Ambition Digital. Gatis says the agency have been leveraging AI tech for several years now but have recently found great benefits with ChatGPT for email marketing.
"ChatGPT has allowed us to scale our A/B testing by tailoring our email campaigns to different audience segments and stages of the funnel at much greater scale, as we are able to quickly generate outlines and ideas that we can use as a starting point for our final campaign."
This is such a great point. Often the grunt work in digital marketing (especially email copy) is the ideation of test candidates for A/B or multivariate testing. Sending an email with a single subject line is ok but testing multiple subject lines is much more ideal in terms of optimizing open rate, and of course overall performance.
With tools like ChatGPT at your disposal, there's no excuse to not run subject, headline, body or button copy testing throughout your campaigns.
5. Repurposing content for different channels
Digital marketing stalwart, Gary Vaynerchuk talks about the importance of repurposing content as part of the 'GaryVee Content Model'. This idea is to create shortform, derivative content (ie: Reels, TikToks, carousels, infographics, etc) from long-form content (ie: video, podcast, article, etc):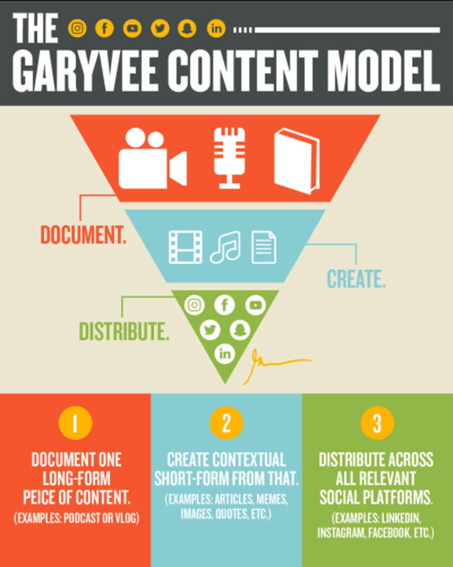 AI tools like ChatGPT are perfectly placed to rapidly repurpose long-form content. Examples like the one below are ideal for short cutting the mental load of summarizing a 2,000 word article into a short tweet thread.
All the output needs are a few additional tweaks for tone of voice or individual perspective and its ready to publish!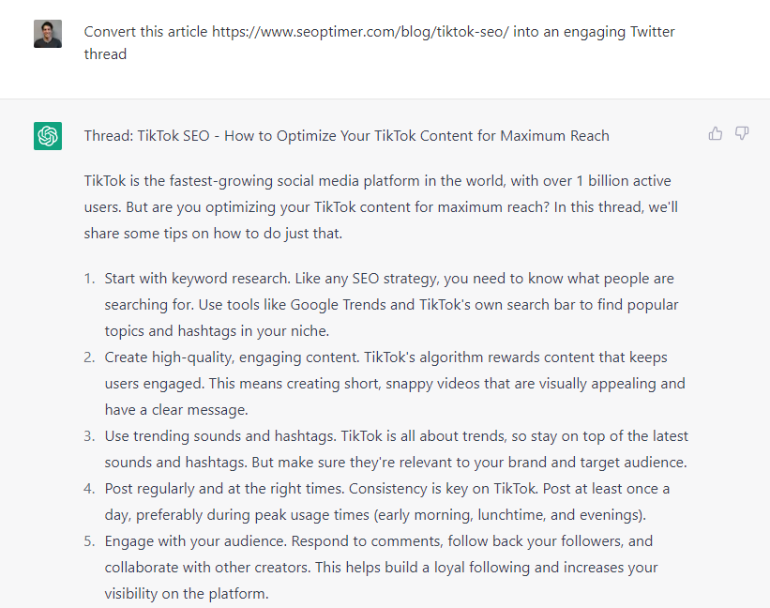 6. Generating page schema
We've seen how AI tools can help brainstorm, plan, scale and automate content creation but what about all the content that exists in metadata or content for SEO? Performing SEO tasks like automated SEO audits are core to what many digital agencies already use and have been using for years like SEOptimer's White Label Reports.
Ali Van Straten is the Digital Content Manager at Minneapolis-based digital agency Augurian. Like many agencies who use AI assistants for writing Meta Descriptions, Titles and Keyword Research, Augurian also extend this to other aspects of on-page SEO:
"AI has helped a lot with writing schema for blog posts - it's much faster and usually more accurate than a human."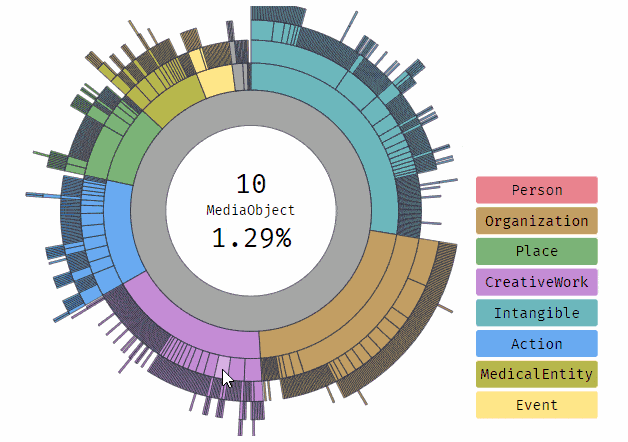 Applying AI tech to writing Schema Structured Data is a clever use case. In this sense, Augurian can find workflow efficiencies enabled by AI around both on-page content and on-page SEO attributes.
The ability for AI tools to help the agency repurpose, remix and revise existing content saves human hours and arguably can do a better job in most cases.
7. Segmenting client data
Analyzing large amounts of data is an obvious application for AI and digital agencies are well positioned to use AI tools this way. Ivan Vislavskiy is the Head of Production at Chicago-based digital agency Comrade Digital Marketing.
"We use AI tools to analyze customer data and provide insights into customer behavior, allowing us to tailor our campaigns more effectively."
As an example, Ivan explained that Comrade used AI tools on a recent project to ingest a large amount of customer data for a client project. They wanted to identify groups of customers with similar interests and create targeted campaigns for each group. This level of analysis helped optimize their engagement strategy based on data insight.
8. Measuring online sentiment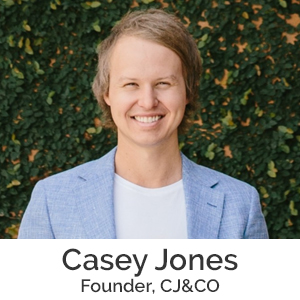 Casey Jones is the Founder & Head of Marketing at Australian digital agency CJ&CO. Casey's team already utilize AI tools for marketing automation processes - in particular email and social media campaigns however they are looking at implementing AI tools to measure online sentiment this year:
"In the upcoming months, we want to take things up a notch by using AI for sentiment analysis. For that, we'll leverage AI to analyze sentiment in social media posts, online content and customer reviews."
CJ&CO use sentiment analysis insights generated by AI to position (or reposition) creative messaging on social media channels in order to better align with audience needs and expectations.
Sentiment analysis has come leaps and bounds in the last few years thanks to advancements in how NLP (Natural Language Processing) engines understand context, sarcasm, irony and other difficult linguistic concepts. Specifically, an area of NLP that has improved recently is Latent Semantic Analysis (LSA).
This technology can understand text much more effectively because it looks at the relationship between documents and words so the underlying meaning is determined across scale, not in isolation.
9. Translating text performing text-to-speech
Thomas Gravesen is the Founder of Hjemmeside, a digital agency based in Greenland. Like many agencies, they are leveraging the advancements in two particular technologies: NLP and SSML (Speech Synthesis Markup Language). Together NLP & SSML delivers 'text to speech'. Viral TikTok videos are increasingly utilizing text to speech audio.

Hjemmeside have a unique use-case because they are inserting another process after the NLP step by translating to another language:
"AI has been extensively employed in various aspects of our business. At the moment we are working on a new service that utilizes AI to convert text to speech in the Greenlandic language."
Perhaps we are getting close to the day where real-time translations will be performed by AI tools seemlessly, effectively achieving the 'Babel Fish' popularized in The Hitchhiker's Guide to the Galaxy.
10. Assisting with Excel formulas
Excel and Google Sheets are among some of the most used tools by marketing professionals. However few marketers are fluent with Excel formulas and concepts. AI tools like ChatGPT can assist you in understanding how a formula like VLOOKUP works:
As well as provide an example for how to use the formula: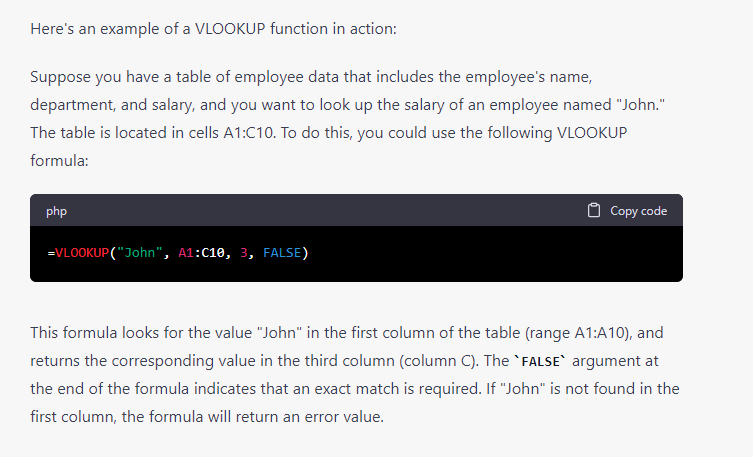 11. Learning collaboratively
Online Optimism mentioned previously also use a smart strategy in the agency to facilitate learning. Rather than giving every employee their own ChatGPT account, they utilize a Zapier connection to OpenAI's API. The agency's CEO, Flynn Zaiger says:
"All AI prompts and results are visible to all employees. This lets individuals understand how other departments in the agency are using the tool and educates everyone on what the results of various prompt types are.
We love this use case! Shared learnings is a powerful dynamic to foster and build in an agency environment and has many advantages beyond just quality of work.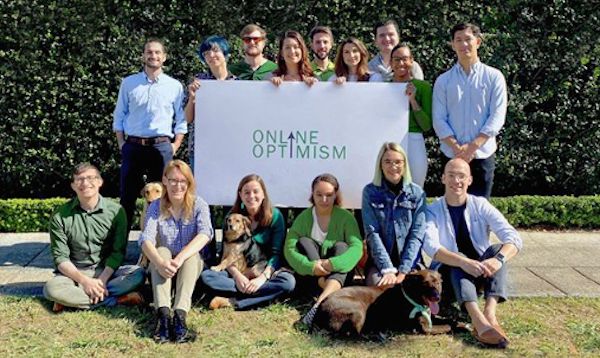 12. Performing simple keyword research and ideation
Simple SEO tasks like keyword extraction and keyword ideation is another interesting use-case that can help speed up the research process. While this is no replacement for a proper keyword research tool, it can provide some quick ideas on the run and assist in performing keyword extraction at scale: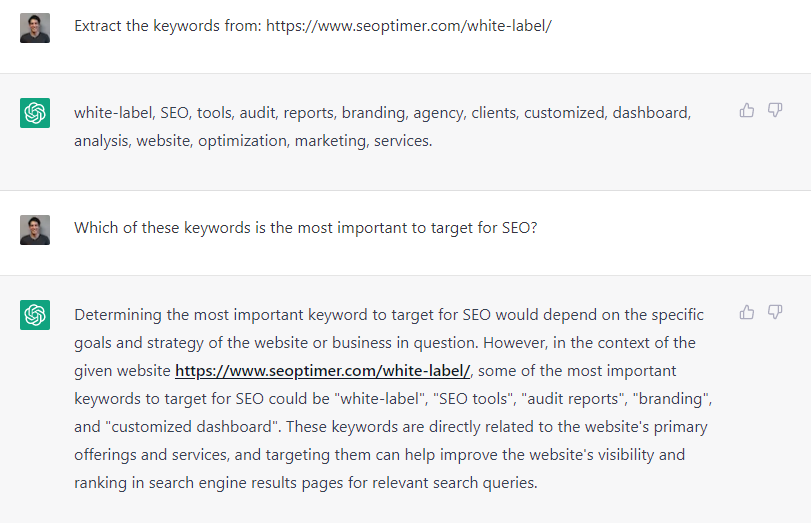 Armed with some of these insights you can then use our Keyword Tracking Tool to get more in-depth analysis on SERP position, level of competition, search volume, traffic estimates and more.
Counter View: No AI Processes
There are many agencies who haven't yet adopted AI tech as part of their business processes. But one Australian agency, CopyPipe is actively avoiding AI tech altogether. Lawrence Ladomery is the Founder of CopyPipe and says:
"I launched my content marketing agency positioned as an alternative to AI: I believe that well-researched, thoughtful, and human-written content will cut through the noise AI will create."
It's a really good point and one that could strike a chord as early AI-assisted content is seemingly bland and unopinionated. In his article for IoT For All, marketer James De Roche asserts that "AI-written content leads to low-quality content". He goes on to say:
"There's a lot of poorly written content on the internet. AI-Generated tools pull content from what's already published online. This increases the chances that it will produce subpar content."
Conclusion - Should your agency by using AI?
Whether you are fully on board with AI or still making up your mind, its clear that AI tools will have a lasting effect on the way digital agencies work and more broadly on the internet in general.
Part of the task for any agency owner is identifying gaps in capabilities and increasing workflow efficiency. The examples above prove that AI tools can achieve both of these aspects across several different work functions and tasks. Historically, agencies that embrace new technologies can leverage first-mover advantage and stand out in an otherwise cluttered market.
Has your agency implemented any AI in your business processes? If so, we'd love to hear from you. Tweet to us @seoptimer.