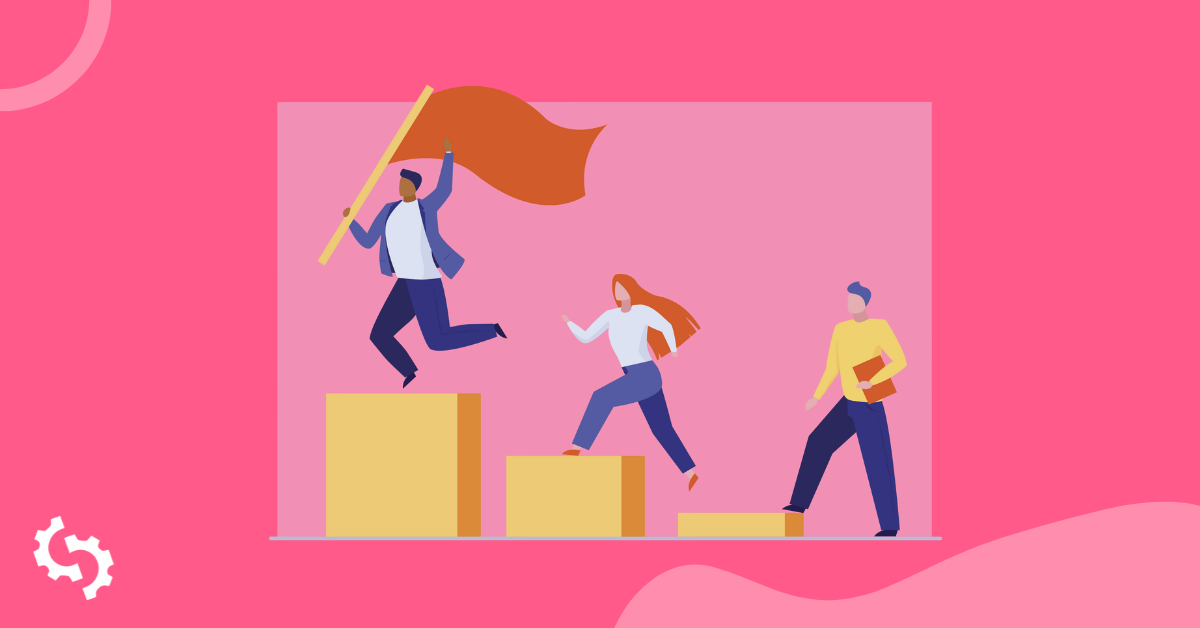 SEOptimer's White Label Reports include the ability to compare performance against competitors.
This is a very useful feature for quickly evaluating the performance of competing websites side-by-side with the primary site in your white label reports. Some customers compare against direct competitors, while others compare against best-in-class sites. It's completely up to you how you want to structure your comparisons.
To set it up, simply navigate to the White Label Reports section, enter the URL of the primary site as you normally would and then click the "Options" box which enables you to add up to two competitor URLs: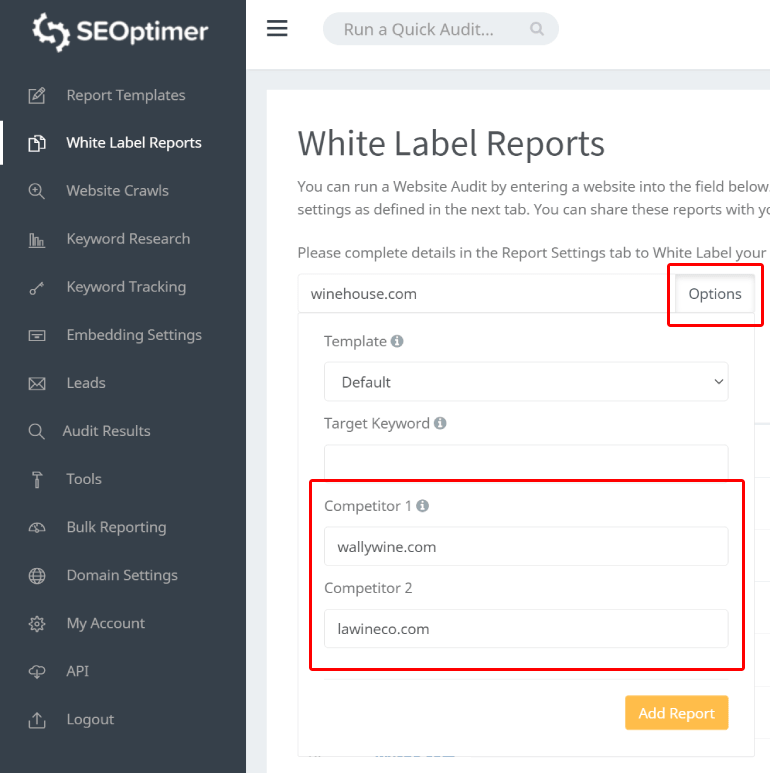 You'll then see a breakdown for each check throughout the report. Where possible, competitor data is shown smaller to avoid diverting attention away from the primary site: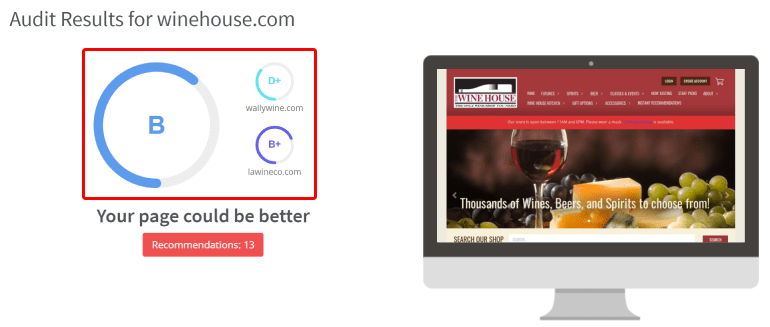 Most of the competitor checks are displayed with indented comparisons underneath the primary site, like in the example below. At a glance you can see how the primary site compares with the competitor sites: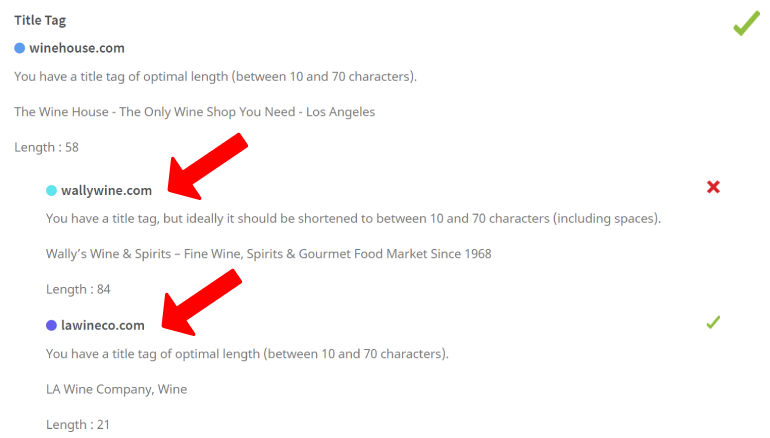 In some of the more advanced checks such as the number of backlinks, we collapse the competitor data into a "Show details" toggle which makes the report easier to scan. You can then expand/hide the competitor data with this toggle for each check as needed: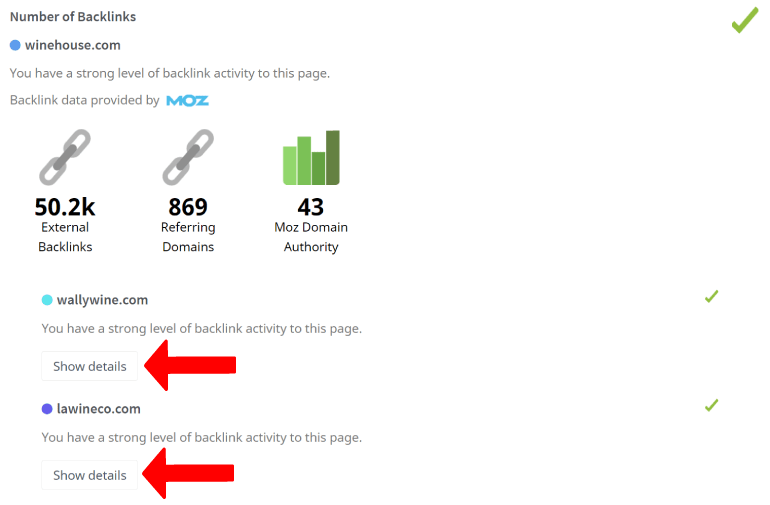 If you have existing White Label Reports, you can hit the More button next to each one to reveal a sub-menu and select "Options". This opens a modal window which also let's you define competitor URLs for existing reports.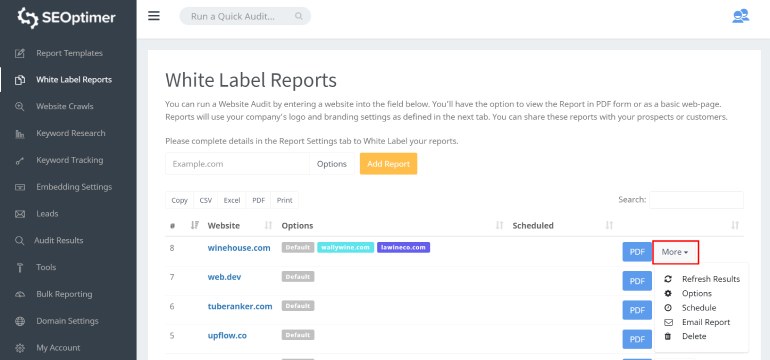 You'll also notice that once you've added competitor URLs to White Label Reports, you'll see the competitor URLs appear in the Options column of the table.
Finally you can also open any of your existing White Label Reports and click the Options button in the top right to toggle the same modal window to add competitors. Once competitors are added, the competitor URLs will display at the top of the report in the gray bar.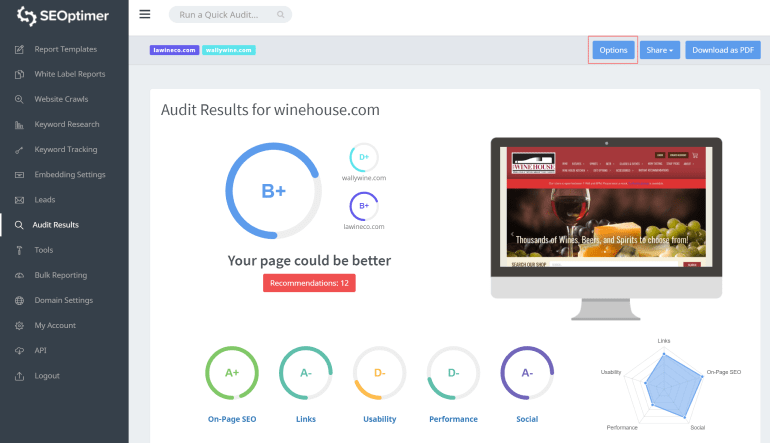 Competitor data can also be combined with the "Target Keyword" option when creating or editing a white label report. In the example below, "wine los angeles" is defined as the target keyword and a number of additional checks are run to find that keyword in title tags, heading tags, alt tags and other metadata.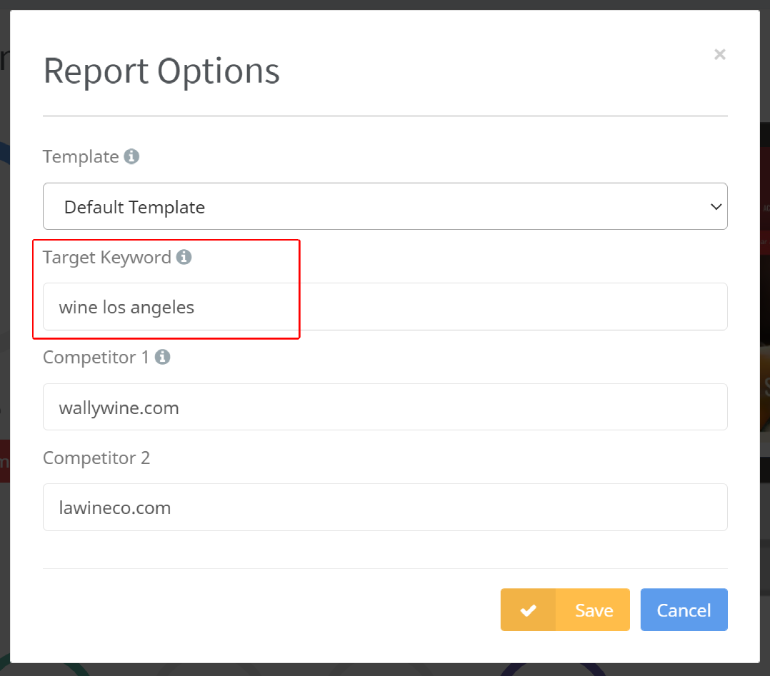 You'll see these target keyword competitor comparisons similarly indented for each competitor underneath the primary site.

As you can see, SEOptimer's competitor comparison feature is quick and easy way to compare sites against your primary site without having to create multiple reports. We've seen great take-up of this feature since we launched it after initially being requested by a customer on our Feature Requests board.
If you've got a feature request or an idea for how to make SEOptimer even better, visit our Feature Request board today.