Securing valuable links is considered one of the most effective search engine optimization methods to build a solid digital presence, improve brand awareness and drive organic traffic.
While there is an abundance of methods available on the internet that claim to get you a bunch of authoritative backlinks, there are also plenty of backlink myths making the rounds that can get your website and business in trouble.
As a beginner in the world of SEO, it is of utmost importance to understand the backlink trends and tactics that work for your website, as well as those that don't.
It will not only help you save a lot of time, effort, and resources that you might waste if you are not fully aware of what to avoid while acquiring backlinks.
In this article, I have exposed the worst advice about building backlinks so that you can avoid getting caught in backlink myths. This will guide you in creating a stronger and more reliable backlinking strategy for your website.
The Dangers of Following Bad Backlink Advice
Following bad backlink advice is not only ineffective but can actually hurt your website in several ways. Here are the dangers of following bad backlink advice:
Blindly following a backlink myth can hurt your search engine rankings and put your website so far down the list on Google that it is not even visible to your audience when searching for queries relating to your niche.

One of the significant dangers of following bad backlink guidance is that your website might get penalized by Google and other search engines if they catch any malicious or manipulative activity.

Poor backlink suggestions can also harm your traffic and click-through rates, affecting your turnover and ROIs.

Another risk of following bad backlink advice is that your brand can lose the credibility and trust of your target audience, who may be used to seeing your website in the top results.
Backlink Myths Exposed and Busted
Here are the worst backlink myths you need to know before creating a backlink strategy for your website:
Backlinks are the Most Important Ranking Factor
Getting a lot of backlinks from low authoritative and less credible websites will not put your website on top but will work adversely, and it can result in getting your website penalized.
Also, when we say backlinks are an essential ranking factor, it mainly considers the quality of backlinks and not the quantity.
Besides backlinking, plenty of other factors, including keyword optimization, on-page SEO, technical SEO, and mobile-friendliness hold the power to improve rankings in the SERPs.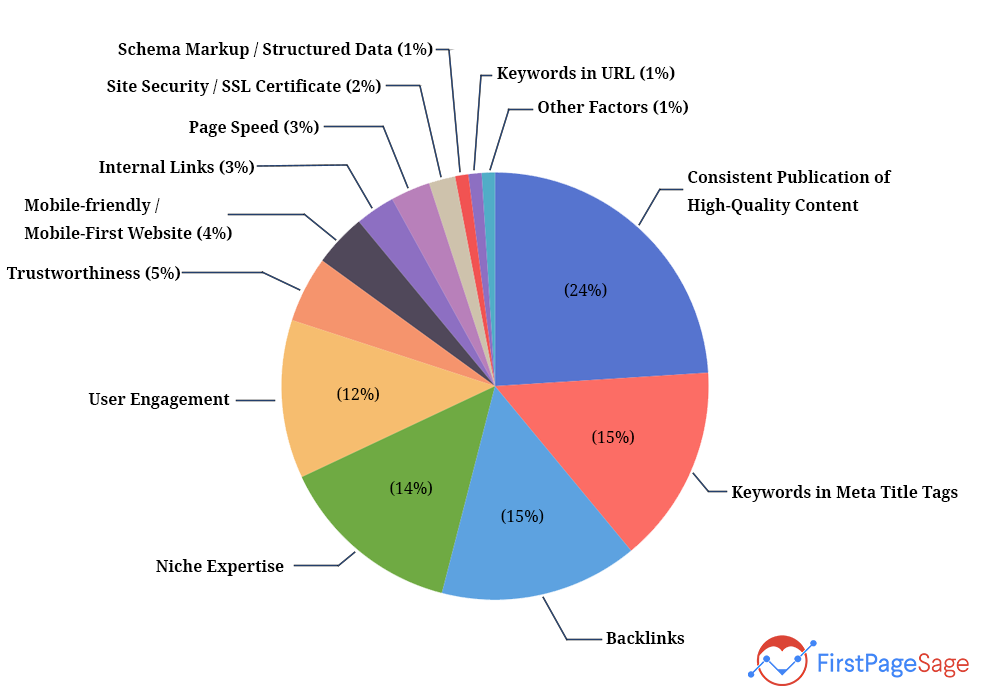 Image source: FirstPageSage
Hence, acquiring maximum backlinks is one of the top factors for ranking higher on search engines, but certainly not the most important.
All Reciprocal Links are Bad for SEO
Too much of anything could be bad, and the excessive use of reciprocal links can land your website in trouble and even penalize it if search engine crawlers catch it.
However, if you properly review the domain and its metrics, like the organic traffic and the domain authority, reciprocal links can prove beneficial for your website and can help drive significant traffic.
Focusing on quality rather than quantity should be your top priority when performing link exchanges to ensure high search engine rankings.
This means if the reciprocal links are from highly authoritative and relevant websites, the chances of providing users with added value and improving your website's digital presence increases.
Here are a few things to look for when performing link exchanges to ensure that all the reciprocal links you build don't have a negative impact on your SEO:
Avoid buying and selling backlinks, as it is against the search engine guidelines.

Try not to go overboard with exchanged links. A small percentage of your overall backlink profile should come via link exchanges.

Avoid getting backlinks from websites with low domain trust or PBNs (Private Blog Networks) that are specifically created to provide backlinks.

The websites you are choosing should have the potential to improve your site traffic.

Exchange links from businesses related to your industry. Think of businesses that are not your direct competitors but are relevant to get links from.

Avoid using keyword-match anchor text and, instead, use branded anchor text.
Guest Posting is Ineffective
This is one of the worst backlink myths that need to be busted if one wants their website to rank higher on search engine results pages.
Guest posting, if done right, is one of the most effective methods to build strong backlinks.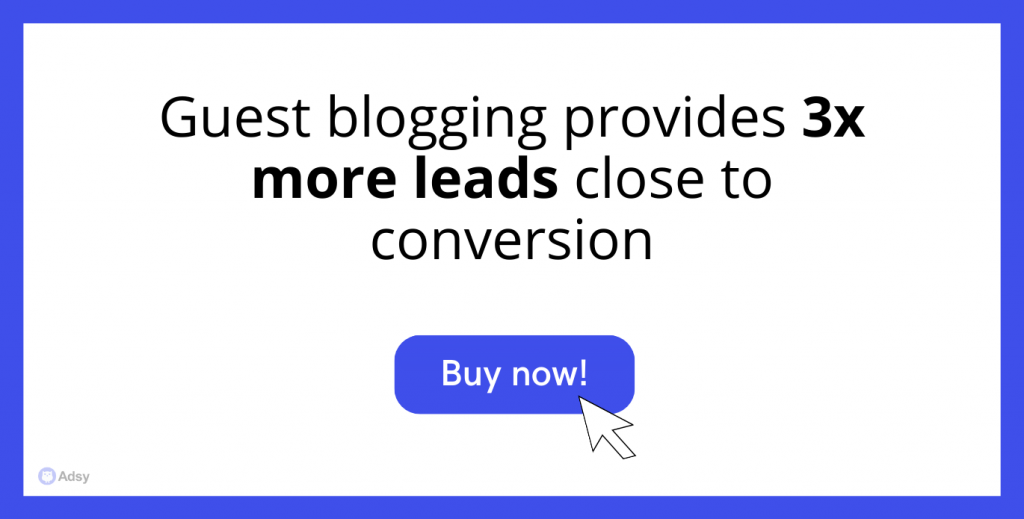 Image source: Adsy
The only thing to remember is to avoid posting content on low-quality or spammy websites, as it can harm your website authority and negatively impact your organic rankings.
Here are the top advantages of performing guest posting that exposes this backlink myth:
Posting content on authoritative websites helps strengthen your website domain authority, further improving your brand's credibility among users and search engines.

Guest posting helps in boosting your website's referral traffic.

Content posted on relevant and industry-related websites improves the chances of reaching the target audience.

Quality guest posting helps build solid relationships with your industry peers and prospective customers.
Backlinks No Longer Work
The websites ranking in the number one position in the organic SERP hold approximately 3.8X times more backlinks than those ranking lower.

Image source: Backlinko
This proves that link building is an integral part of SEO, even though it takes time to show results.
Here are the top reasons to break the myth that backlinks no longer work:
Backlinks are an essential SEO element that signals search engines to rank your content higher in SERP.

Links act as votes for your website, with more votes leading to higher domain trust.

Backlinks are a vital source of referral traffic for your website, further improving your brand awareness, reach, and website authority.

Getting high-quality backlinks from authoritative websites helps improve your credibility and the trustworthiness of your brand among your target audience and search engines.
Quantity Over Quality Backlinks
Quality is more important than quantity in this case. If your website has many backlinks, but they are from poor or low-quality websites, then there is no point in collecting so many links.
Whereas if your website has limited backlinks, but the sources of the links are highly authoritative, then the chances of improving your website rankings and reach increase significantly.
Here are a few pointers that will help you select quality backlinks for your website, putting a full stop to the backlink myth that the quantity of the links matters more than quality:
Evaluate the relevance of the topic and niche.

Make sure the links you acquire are contextual and related to your niche. Choose websites or links that correlate with your industry and have the potential to connect with your audience.

Check the source of the link.

Acquire backlinks from a source with a solid traffic base, domain authority, and credibility among your audience and search engines.

Evaluate the anchor text.

Make sure the backlinks you acquire have the potential to be placed naturally and organically in content and shouldn't look forced.

Go for diverse links.

When you have a diversified backlinking profile for your SEO, the chances of getting negatively affected by search engine algorithms or updates are reduced. Additionally, if you collect backlinks from different types of high-quality websites, the dependency on a single backlink source is also reduced.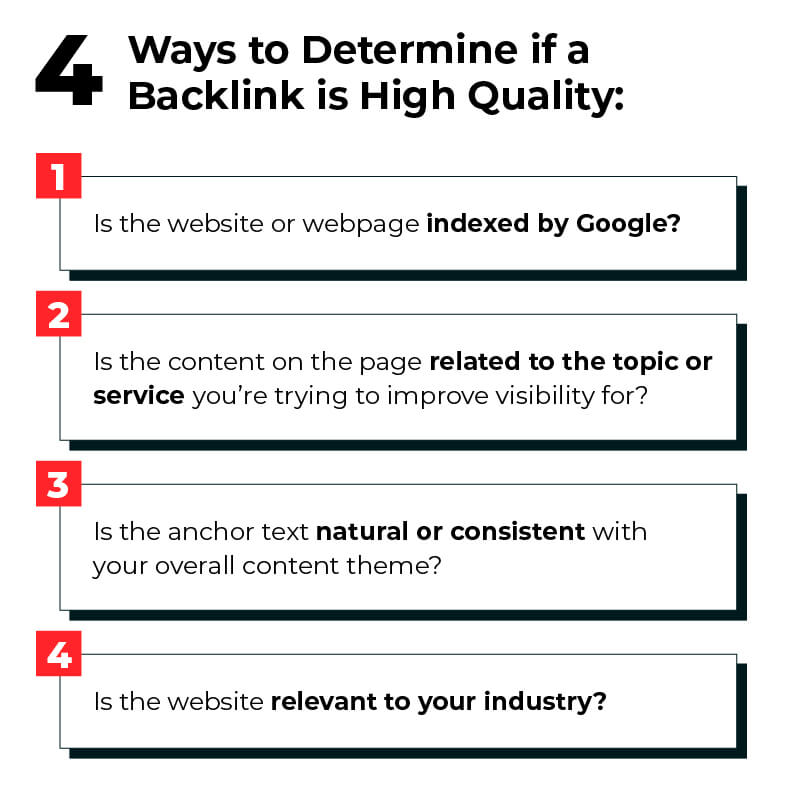 Image source: HighLevel Marketing
Links Should Only be Built to Product Pages
Most businesses choose to build links to their money pages. However, this is a link building myth that needs to be disproved.
Search engines always look for natural backlinks. Choosing linkable pages relevant to the content is sometimes more relevant than always adding those that directly take you to products and revenue-earning pages.
An ideal link profile should have links pointing to your home page, your blog pages, and your product or service pages. A diverse link profile with natural anchors helps to keep your backlink profile non-spammy.
Only Niche-Relevant Backlinks Will Help SEO
Niche-related links are crucial for search engine optimization, but they are not the only backlinks that help secure your website's high position on search engines.
If your website earns backlinks from a website with exceptional metrics and high authority but is not related to your industry, search engines will still consider the link as a vote to your site.
Hence, you can go for non-niche links if they are coming from a high authority, trusted, and high-traffic domain.
Internal Links are Useless
External links indeed play a huge role in your SEO, but that doesn't mean internal links are not necessary.
Internal links help index and create topic clusters for search engine crawlers to index your website's different pages correctly and distribute the link equity among them evenly.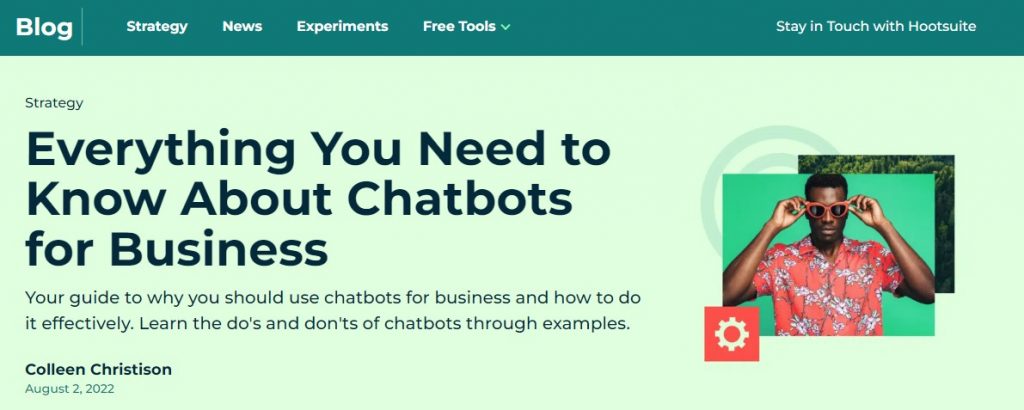 Here are the top benefits of internal links that prove that they are not useless:
Internal linking improves user experience and is considered one of the top SEO factors for organic rankings.

A clear internal linking structure keeps the users engaged in the site and web pages, further improving the engagement metrics of your site.

Internal links play an essential role in improving the overall structure of your website, which further helps in easy navigation of your website for the users.

Internal linking helps in turning your website visitors into valuable conversions. The more engaged they are with your website, the more they learn about your products and services. Hence, the chances of them making a purchase increase.

Carefully choosing the anchor text when internally linking your website can help search engines find keywords to rank your website for. If you choose anchor texts relevant to the linked page, search engines get an idea to rank your website for a particular keyword.
Keyword Stuffing Anchor Texts Will Boost SEO
Keyword-stuffing anchor texts are considered harmful for SEOs as they can penalize your website, spoil user experience, make you lose your users, and even harm your brand image.
Hence, keyword-rich anchors will degrade your online visibility and ruin your link building strategy.
Here are the top ways to use your anchor texts to boost your website's search engine rankings:
Ensure that the anchor texts you choose are relevant to the content and web page, as it helps in telling Google that your website is potential and valuable enough to rank high on search results.

Avoid over-optimizing your anchor texts. Use a mix of branded and non-branded anchors.

Always consider the text around the anchor text and ensure the anchor makes sense in a sentence. Keep the anchor text relatable to the surrounding text. It helps search engines find your content and website more relatable and contextual.
Conclusion
It is essential to stay updated with the basic concepts and ongoing SEO trends before adopting a link building strategy for your website.
However, when learning about the basics of link building, you might also come across a lot of information that could be misleading. It is of utmost importance to steer clear of such misleading information that might seriously hamper your brand image and SEO strategy.
As you come across new information when learning about link building, verify it before including it in your SEO strategy. This article has busted at least nine backlink myths that can help you save your website from getting penalized or ranking lower on search engines.